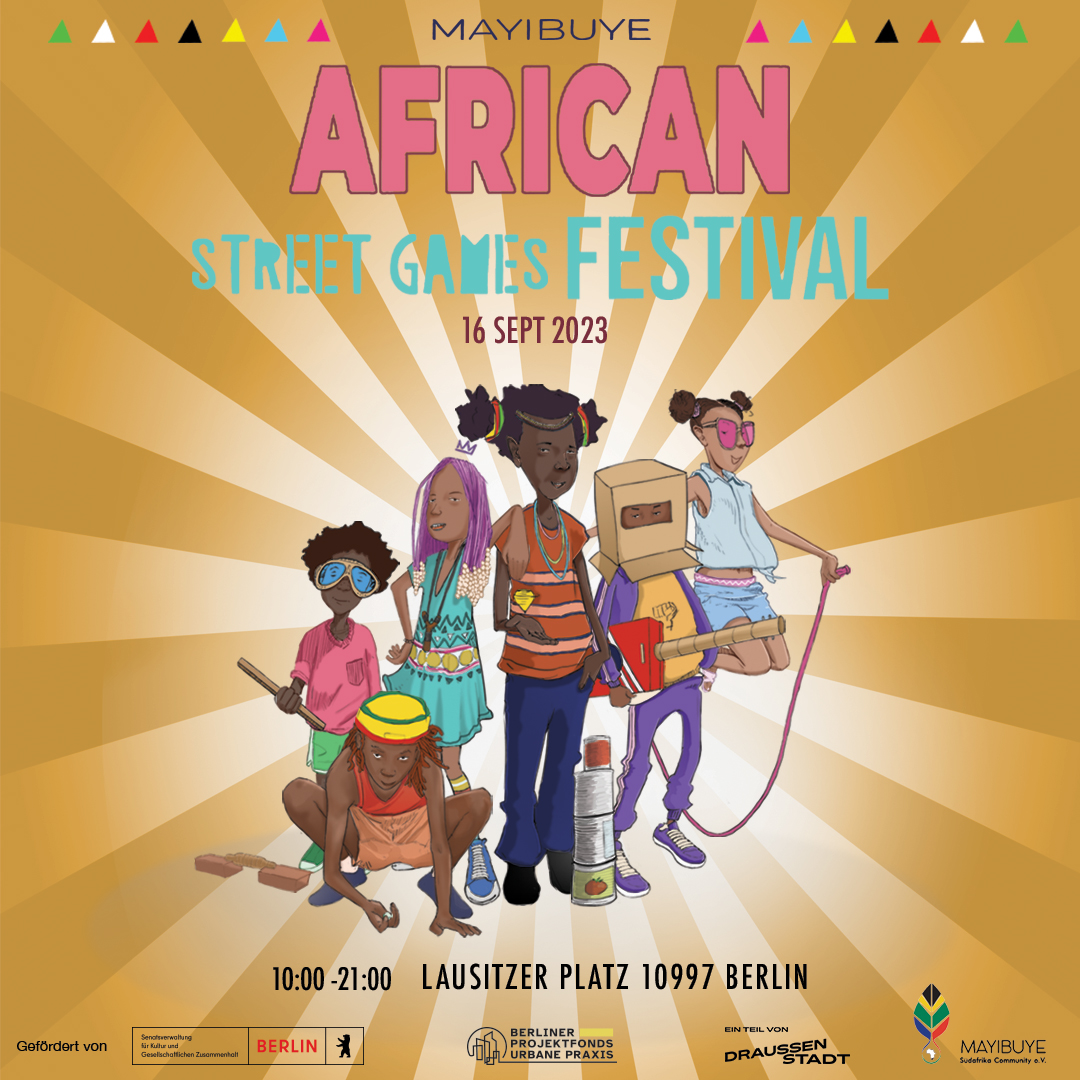 African Street Games Festival embraces African innovation and creativity in its broad sense. The festival is Germany's first of its own kind celebration of African innovation and cultural heritage. It embraces the talents and immense creativity of young African minds.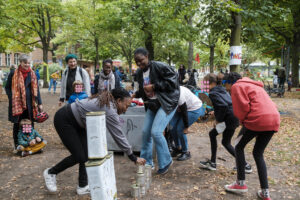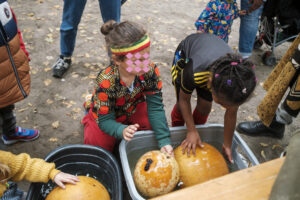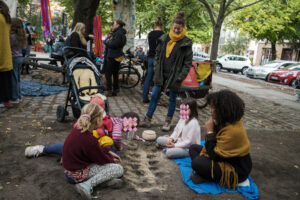 Africans are best described as young, vibrant, hospitable, warm-hearted and welcoming people. These attributes are groomed from a young age during communal interactive games played casually in the streets. Through these games there are fundamental life long lessons about Ubuntu, humanity, which is the core driving force behind this festival.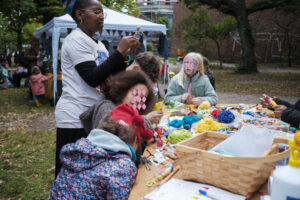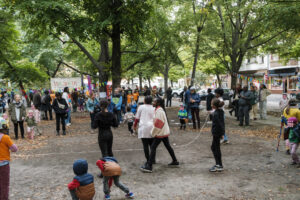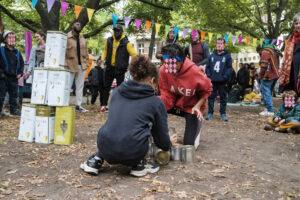 The festival will showcases multitudes of dynamic games as played in various parts of  the Africa continent. The festival goers will be engaged and guided through the various game stations by selected game experts. Simultaneous to indulging in mind blowing games the festival attendees will be immersed in live performances, round circle storytelling, exhibitions, workshops, formal and informal discussions, comedy, mouth watering African cuisine and more!
The festival takes place in an open air space in Lausitzer Platz Berlin from 10 -21hrs.